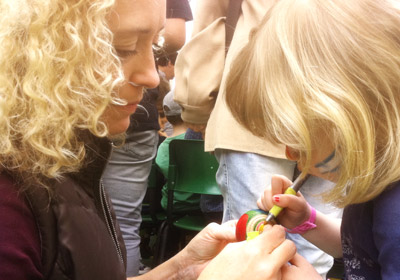 Biography
Charo Seigner is a self taught illustrator. She graduated in Information Sciences from the Universitat Autònoma de Barcelona. She was working for many years on marketing and communication projects, but her passion is making picture books and illustrations for children.
She decided to discover the world of illustration outside of formal institutions, taking inspiration from arts, nature, architecture and observing children and people. After working as illustrator for the German brand for children's party decorations and greetings cards uayayu she is dedicating currently her ideas to the children's books illustration.
Charo's style is infused with sensitivity, colours and little details that appeal equally to both children and adults.
She lives and works in Frankfurt/Main.